written by Monty DiPietro
The both of them talk about their fight, a possible rematch and a broken forearm.
Hideo Tokoro
How is your arm?
[Trainer]: His forearm is broken. He needs to have X-rays and then we'll know how extensive the damage is.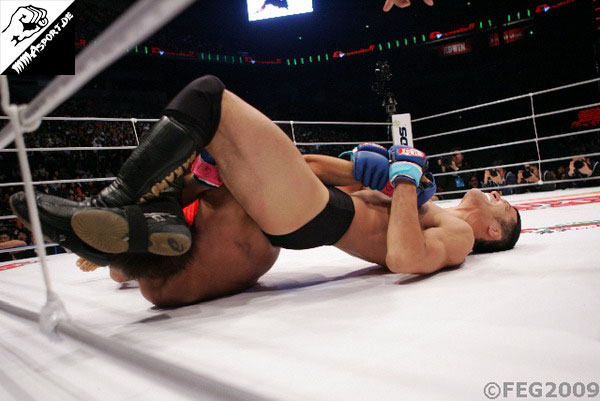 Hideo Tokoro vs. Daisuke Nakamura, Dynamite 2008
Why were you trying so hard to get an arm lock on your opponent?
Hideo Tokoro: Well I was focused on it. I just felt that that was how I wanted to win.
Nakamura said that he'd like to fight you again. Your thoughts?
I would like that. If we could meet up when we've both become even stronger fighters that would be even better.
Daisuke Nakamura (Winner)
Your thoughts about the fight?
Daisuke Nakamura: I was really glad that Tokoro took this fight and I'm glad I could fight in front of everyone at this big event. I regret the event was so short. I wish we could have enjoyed each other's technique more. Of course, that's something that's easy to say after you've won.
You beat Tokoro with an armlock, which is one of his signature moves.
He wins with it often so I was worried about it. That's his thing, so turning it around on him was great.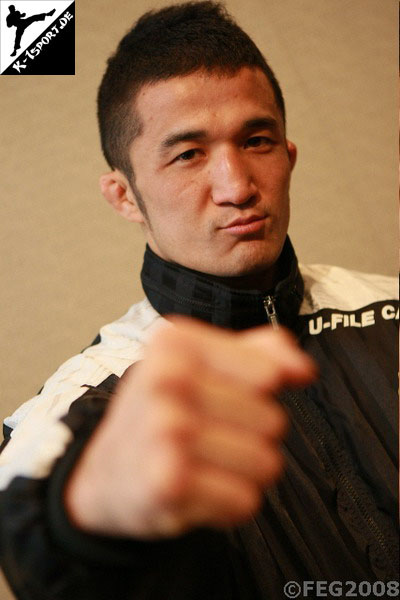 Daisuke Nakamura
After defeating Tokoro in the ring, has your impression of him changed?
Not at all. I'd like to fight him several times. I hear there'll be a feather weight tournament next year and I hope he does well.
You almost had him early on.
But he's exceptional. He wiggled out of it. Actually it made the match that much more exciting.