written by Monty DiPietro
There are precious few heroes in this world. Tragically, on August 24, 2000, we lost a very special one in Andy Hug, who died suddenly in a Tokyo hospital from a rare and severe form of leukemia. He was 35. The scene three days later, at the Zenpukuji Temple, tells the story.
Legions of fans from across Japan and around the world came to mourn Andy's passing on the hot and muggy Sunday afternoon. They stood in queue along the quiet neighborhood streets, some smiling softly, suffused with the joy of having known Andy; others sobbing uncontrollably, overcome with the grief of having lost him.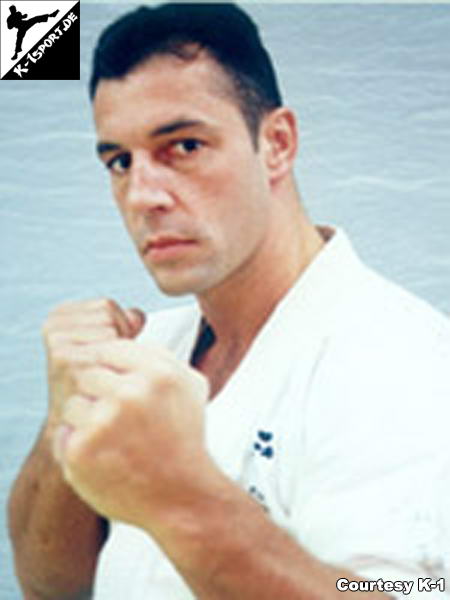 Andy Hug
Andy Hug was born in the small Swiss village of Wohlen, Switzerland, and was immediately given up for adoption by a mother who was unable to care for him. Young Andy spent the first three years of his life in an orphanage, until his grandmother took over his care. In school, Andy's home situation brought on mocking and bullying from classmates. One day Andy decided to fight back. He threw one of his little tormentors into the brook that ran by the house that he and his grandmother called home. It was Andy's first fight, and it was a success -- the bullying stopped.
At the age of 10, a friend introduced Andy to the local Karate Dojo, where he began to drop by for lessons. It was a couple of weeks after Andy's 13th birthday when rock group Queen released the song "We Will Rock You."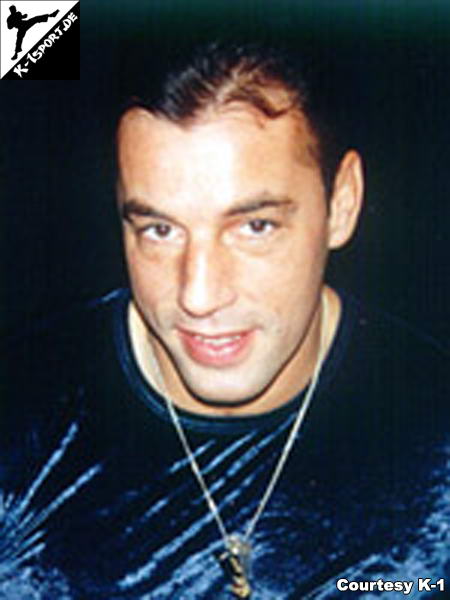 Andy Hug
"Buddy you're a boy make a big noise Playin' in the street gonna be a big man some day..."
The Swiss Karate Federation had to bend the rules to allow teenaged Karate sensation Andy Hug to compete with adults for the all-Switzerland Karate Championship -- so they did -- and Andy won the tournament easily.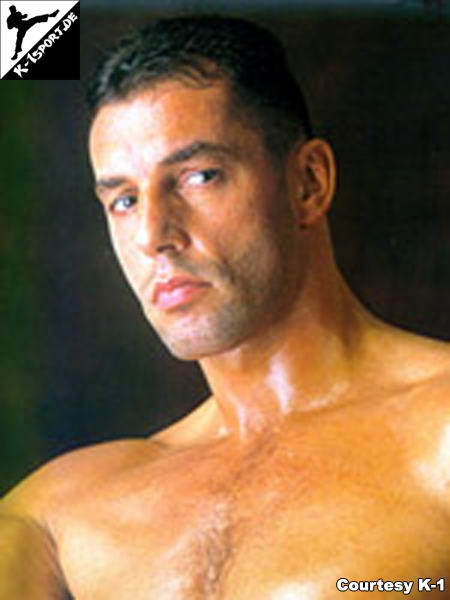 Andy Hug
"Buddy you're a young man hard man Shoutin' in the street gonna take on the world some day..."
Andy did take on the world, working through Kyokushin and Seidokaikan Karate. Andy's determination at the 1996 K-1 Grand Prix netted him the title of best martial arts fighter in the world. His appearances on Japanese television made him a superstar from Hokkaido to Okinawa. But it was Andy's spirit and warmth as a human being, something that can't be taught or bought -- something that shone through in his beautiful eyes -- that earned him the deep respect of his opponents and the deep love of his fans.
Andy Hug
And it was these heartbroken people who lined up to pay last respects to Andy at the Zenpukuji Temple. They listened to messages from Andy's family and friends; from K-1's Master Ishii and from the President of Switzerland. They listened as "We Will Rock You," the song that had for years trumpeted Andy's arrival into the ring, roared over loudspeakers as their Champion took his final exit.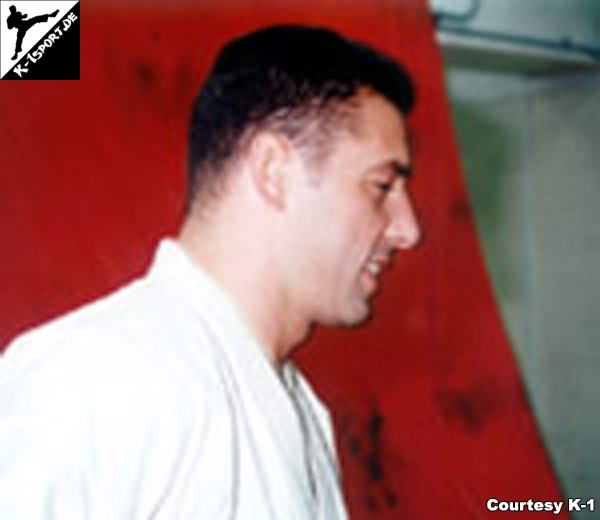 Andy Hug
And what people might have heard when the last strains of Andy's anthem had melted into the afternoon was a voice in the soft summer breeze, a voice that whispered a truth about life: There are precious few heroes in this world, and we were privileged to come to know a very special one in our beloved Andy.
By Courtesy of Monty DiPietro.